Take the Best Nudes of Your Life
Take the Best Nudes of Your Life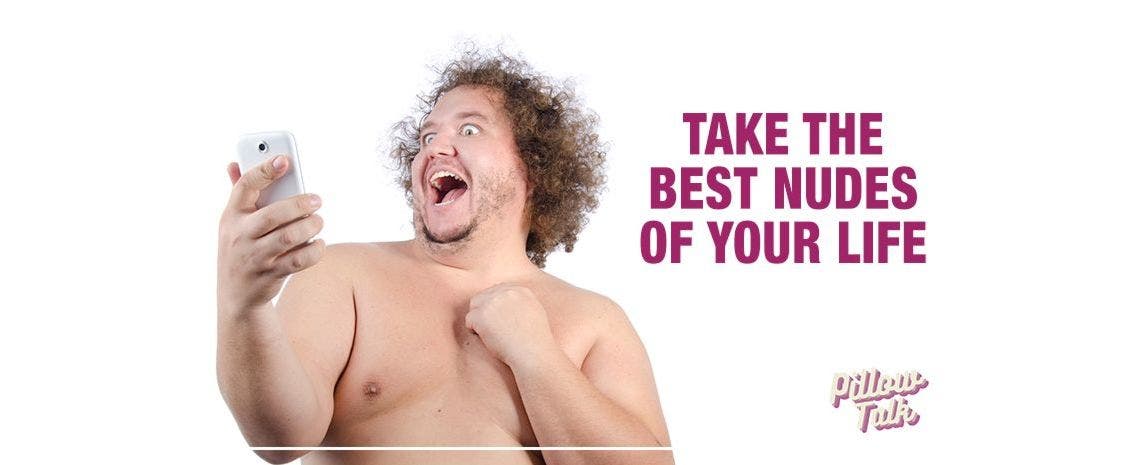 Did you know that July 14th is National Nude Day? Well, it is and whether you take nudes to share with others or just for yourself, you want them to look good. Unless you have a photography or modeling background, taking your own nudes can seem like a daunting and overwhelming task, but it doesn't have to be. Here are some tips, tricks, and things to keep in mind so that you can take the best nudes ever.
Lighting
Lighting can be a truly intimidating part of taking your own nudes because you want the lighting to be good, but also sometimes you don't want everything to be so illuminated. Playing around with how you use light is a crucial part of taking your nudes. You don't have to always sit a light directly in front of you. Playing with different types of lighting lets you explore silhouettes, play with shadows, and accentuate specific parts of the body. Try moving your lighting source in different spaces in the room to see how you can show off different parts of your body or hide some parts. If you don't have good lighting in your home a ring light is a great way to make it better.
Position
There are so many positions for you to pose in for nudes but not everyone is a natural-born poser. If you want to add some variety to your nudes exploring new positions is a great way to do that. If you are someone that needs some help with poses you should check out David Suh on Tik Tok and follow boudoir photographers. They regularly share tips and tricks for posing to make photos more dynamic and poses with just the right amount of sexiness and sultriness that you would want in nudes.
Angles
Now angles are probably the hardest part of taking photos in general, but especially nudes. One thing that helps with this is adjusting your camera for the angles, rather than yourself. Twisting your body to get different angles can make it so photos aren't as flattering as you would like. If you change up where you position your camera instead to change the angles. Try to position your camera lower to the ground to get a different perspective. Use an overhead position for laying down shots. A flexible tripod is great for being able to put your camera in a multitude of positions to try out different angles. After some practice, you will quickly start to learn which angles you best like of yourself.
Confidence
A common hurdle for many people when it comes to taking nudes is the confidence piece. It can be a little overwhelming to disrobe and start taking pictures of your naked body. If confidence is a problem for you work your way up to full-fledged nudes. Start by taking self-portraits while clothed. After you are confident taking your picture while dressed moved to some lingerie. If you are new to lingerie starting with something like a babydoll is a great starter lingerie as it has coverage, but is still sexy. Other ways to feel confident while taking nudes are by creating the perfect mood. You can turn on a playlist that hypes you up and has you feeling like your baddest, sexiest self.
Capturing & Storage
To make your life easiest when taking your nudes, you are going to want a few things. The first is a tripod (and a Bluetooth clicker) for ease of capturing the images. You can move the tripod around making it easier for you to move freely in your space. And a Bluetooth clicker (which most come with nowadays) will make it so that you don't have to run to and from to reset the self-timer every time. Another option is to set your camera to video mode and just move through several poses (holding them for about 5-10 seconds) and then screenshot the ones that you like. It is also important to think about the storage of your nudes. If you are not sharing them with people, you just need to be mindful of where you store them on your phone. I recommend making a new photo album specifically for your nudes or downloading an app that you can store them in with password security.
Consent
If you are choosing to take nudes to share with others remember that consent is necessary. You will want to make sure that you get the okay before you share the images with someone else. It is also probably a good idea for when you get their consent to make sure it is a good time to send them. You don't want them opening your nudes with a lot of peering eyes at their screen.
As you prep to take your nudes remember that beauty is in the eye of the beholder, and you are beholding your nudes so the only person they need to make happy is you. Also taking nudes should be a fun experience for you to connect with your body, your sexuality, and sensuality. If the experience is not fun for you maybe take a break and try again at another time.